Huge thanks to Dr Kristin Alford for curating Real Scientists this week. It's been a real eye-opener and privilege to have an insight into her incredibly busy life, and to the kinds of big ideas and thought processes she uses and teaches.  Kristin made us look at the language and ideas we use in our day to day work, both scientific and otherwise, the cultural contexts that influence language and the decisions that we make.  There was an #onsci chat held on Thursday, 7 March, curated by Kristin for Bridge 8, engaging scientists, communicators and the lay public to think about how science can inform the future.  We got to sit in on some engaging conferences and see how we could use daily events as teaching moments about science. There was a sneak peek into the new Creative Thinkinganimations that Bridge 8 is working on, and an insight into the immense amout of work that goes into organising the Australian version of I'm a Scientist, Get Me Out of Here.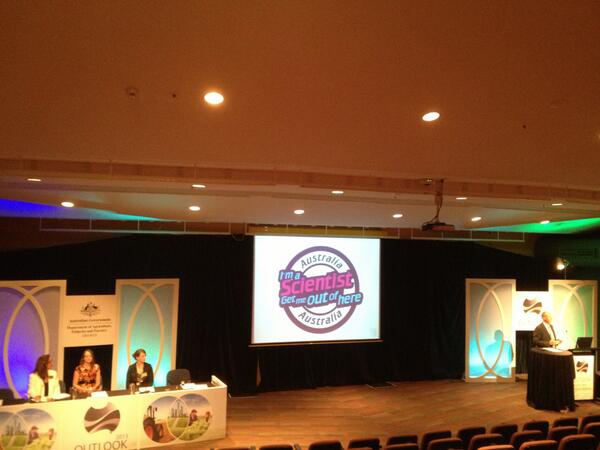 Best of all, Kristin's summarised her week herself; the Storify for her week is available here. It's an invaluable reference point.  What I got most out of this week is that it's not enough to plan for the future, to come up with ideas, you have to seriously envision and map out what it will look like and how it will come about.  That's important in science and the future of science, and how we want to change the world. Thanks, Kristin.
Our next curation rotation takes us to the jungles of Latin America to meet Phil Torres, conservation biologist. Details soon!