A great big RealScientists thanks and farewell to Dr Paul Willis of RiAus for his week curating the @RealScientists account. We hope you found Paul's tweets about science communication, science funding and science policy (not to mention science moobs) as interesting and engaging as we did. Paul's time with us saw an array of milestones, including the arrival of our thousandth follower (rewarded with a 20 million year old crocodile tooth as a lucky door prize… you just don't get that sort of thing from @Sweden, folks) and ABC radio interviews with both Paul and our Fearless Leader Upulie. We didn't even seem to lose followers when Paul started talking about his big bone.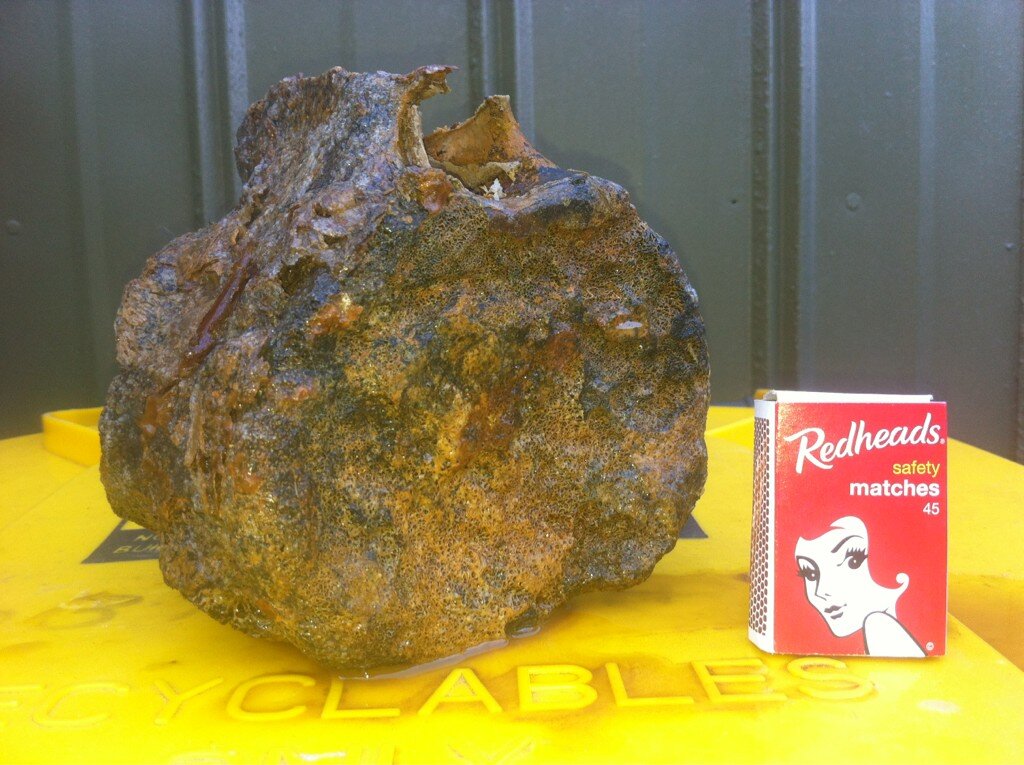 For those who missed any of Paul's curation of the account, catch up via ScienceSarah's Storification of Paul's tweetery: http://storify.com/RealScientists/real-scientists-dr-paul-willis-aka-fossilcrox
Next up on RealScientists is Dr Helen Maynard-Casely of the Australian Synchrotron. Which apparently we're giving away to our 100,000th follower, probably to the dismay of the people who work there. However I read it on Twitter so it must be true. More about @Dr_HelenMC in our next post. Thanks for reading, and keep following!